2020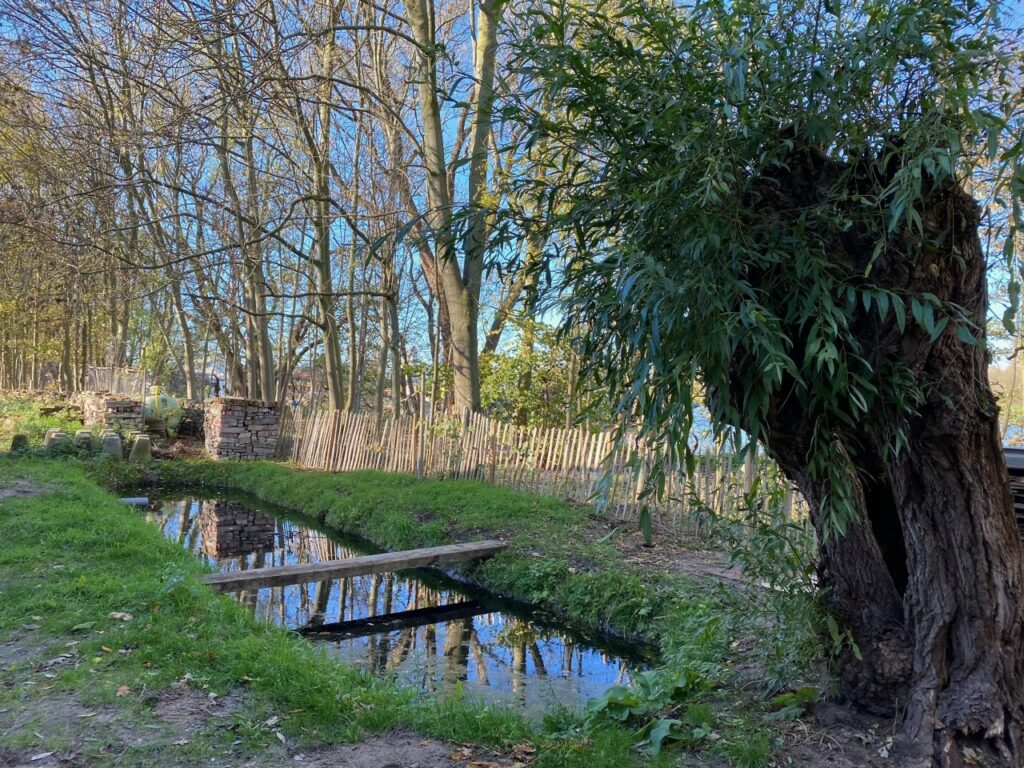 Together with Buitenplaats Brienenoord I started in 2020 Waterwerken – a residency/research project where 5 artist are invited to work, research and think with us about our connection with water. The Buitenplaats is build with materials from the old building, second hand materials and a little bit of new materials. After the building was finished, we started looking around us and realized that, even though it was build on an island in the Maas where the city is developing a tidal nature area, there was no real connection with the water around us. This formed the starting point for Waterwerken.
My role in this project is interesting, I became facilitator, a combination of artist, curator and builder. We invited the artists to do a context specific research and to include the discoveries of the previous artist as part of that context and to share that with the next. As I was the first artist, I saw it as my task to simply bring water to the Buitenplaats. The first action was to unplug a 90 years old sewage pipe, now, with very high tide in the Maas, the pipe will work in reverse and we can welcome water from the Maas in the garden.
The second intervention was to introduce a small bit of polder in the garden. In the Netherlands there is a more then a thousand year old tradition in managing the water which resulted in a very typical Dutch landscape: the polder. This is also the landscape I grew up in. Interesting in this landscape is that it forces the stakeholders to work together, a dike around a polder is as strong as its weakest part. Polderen is also the Dutch name for a political consensus model, a model at the moment much disputed.
Due to COVID, I had to rethink the way of sharing my research with the audience and with the next artist (Elen Braga). To conclude my working period I made an audio tour in which I combined my findings, interventions and memories. The tour was 25 minutes and guided the visitor over a part of the Island of Brienenoord.
https://www.buitenplaatsbrienenoord.nl/waterwerken/
Waterwerken is made possible with the generous support of: